Here is the latest entry in the
A-Z of Awesome Japan
, a series of 26 drawings I am doing to celebrate things I love about Japan. You can see the full set so far
here
. Some people have been kind enough to sponsor me in this endeavour, with proceeds going to the Japan Earthquake and Tsunami relief fund. If you would like to so too, well god bless you. You can do so
here.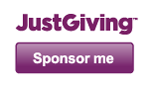 Annotations:
Ikiru is a 1952 film by Akira Kurosawa which tells the story of a painfully repressed and boring middle-aged government bureacrat who learns that he has stomach cancer and only a short time to live. I know, sounds like a laugh riot. But it's simply astonishing. I'd like to write a long piece about how much I loved this film and all the beautiful, hilarious, awkward, heartbreaking and uplifting moments and images it contains, but I'm a bit pushed for time so I'll simply advise you in the strongest possible terms to go and see it. Seriously, go and see it.
While I'm here: available to pre-order now is
The Spirit of Hope
, a comic containing work by loads of top creators, from which all proceeds will go towards charities supporting victims of the disaster in Japan. Read all about it here! I'm very sorry not to be in it myself - I was away the week stuff needed to be in for it, unfortunately - but the list of creators is extraordinary and the few peeks I've seen of work in it are really rather fantastic. So, y'know. Get on that.
Right, must dash! Off to
2D
today to spend the next couple of days teaching children how to draw robots and such. Hopefully see some of you there!